StickQuik™ Three Size Combo Pack - Yellow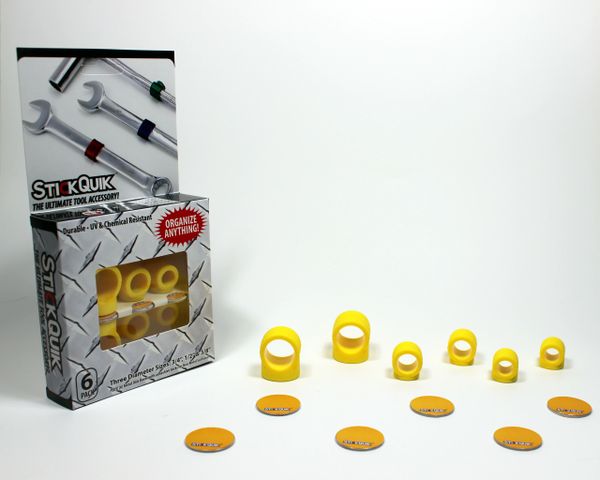 StickQuik™ Three Size Combo Pack - Yellow
The StickQuik™ 6-Band Pack contains two (2) StickQuik™ bands of each size: 3/8" (9.525mm), 1/2" (12.7mm) and 3/4" (19.05mm). 6-Pack also includes (6) adhesive back StickQuik™ Disks. Bands and Disks come in Yellow.
StickQuik™ is a Patented accessory that offers the user handy access, organization and storage for tools, utensils or implements of any kind. Our bands are made of elastic silicone that can be stretched to snugly fit any ferrous or non-ferrous tool or tool handle. StickQuik™ is resistant to chemicals, oxygen and UV light. Stretchable up to 2 times their size.
Ships USPS Priority Flat Rate Box.